This is the area for the new Clivia Shade house. Due to the slope, there will be 4 retaining walls to give level pads going up the hill. Size will end up about 48 meters x average of 9.5 meters.
The process to get this project underway included some work with the dumpy level to see what slope I had to contend with to get level pads. The fall over 48 meters was 5 meters so 4 retaining walls approximately 1.2 meters high with the irregular slope would mean I'd have 4 different size pads. The image attached shows side and plan view to scale.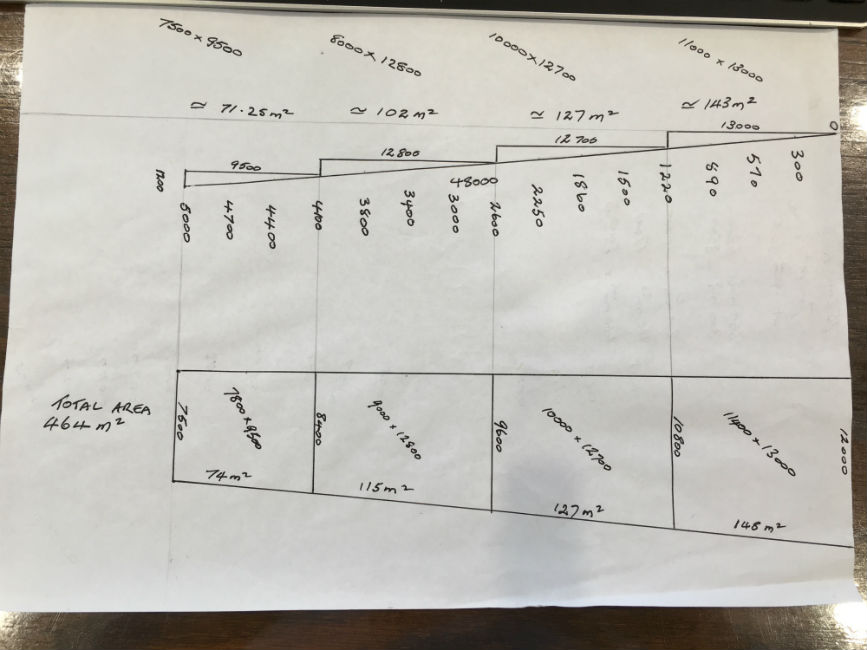 Once the dimensions were set, the site was then cleared of some gums we planted 25 years ago. Also removed was an old fig tree with a rotten trunk and borers throughout, which dropped large limbs near parked cars and unwary pedestrians! This took tree loppers several days, and a then a 12 tonne excavator spent a further morning removing stumps and tidying the site. This is the stage I am at currently. Next step is to mark out the footings on site and pour them for the block layers to begin the walls. Some images of work to date are attached.
The chipper at work

The fig being disassembled

The state of the tree base

Ready for loading on the truck

Last of the gum stumps go

The site viewed from the bottom. New finished Clivia igloo is to the right
A new post and images will be added as the project progresses.